GET THIS CARBON FIBER SECURE WALLET FREE WHILE SUPPLIES LAST!
The Stunning Carbon Fiber Wallet with RFID Blocking Tech! - GET 1 FREE!
Stylish Slim Design
Tough Carbon Fiber Material
Expandable Card Holder
Tough Grip Money Clip
Integrated RFID Blocking Tech
Yours For FREE Until Supplies Are Gone!
Don't miss out, click the button below to claim your FREE SECURETECH™ CARBON WALLET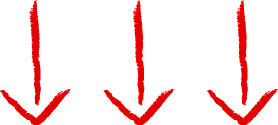 The SECURETECH™ CARBON WALLET will become your new favorite EDC wallet!
Honestly, have you seen a more stylish wallet?  The Carbon SecureTech™ Wallet isn't just for looks though... It's also equipped with RFID blocking tech to keep you card data safe and secure from digital thieves!
What is RFID Blocking Tech? Criminals are using new technology to scan the data on your credit cards and other cards that have a "smart chip".  It means your card number and expiry date can be stolen in seconds and without you even knowing it.
But when you use this carbon wallet, your data is 100% protected as it blocks any scanners!
Now's your chance to get one of our carbon RFID Blocking wallets for FREE!  Just click the "Check Availability" button now to see if this free offer is still available.
We're giving away the CARBON SECURETECH™ WALLET as part of our National Survival Awareness Campaign.  Our goal is to educate and inform American families and provide them with the tactics to survive natural disasters and terrorist attacks plus improve self-defense and wilderness skills.  Click the button below to check if the free CARBON SECURETECH™ WALLET offer is still available!