TEST THE "ANYTIME CHARGE" NOW WHILE SUPPLIES LAST!
THE "ANYTIME CHARGE" WILL BECOME YOUR #1 GO-TO FOR PORTABLE POWER!
TEST THE "ANYTIME CHARGE" FOR FREE!
Huge 10,000mAh Battery Capacity!
Dual Charging Ability!
Emergency Flashlight With Strobe Function!
Solar Panel For Emergency Charging!
Lightweight And Ultra Compact!
Splash Resistant!
Includes USB Charging Cable
Includes FREE Compass Carabiner
Claim Yours Today While We Still Have Stock!
*Solar Charger trial offer may end at any time. See below for full terms.
Click and drag the image to zoom in
Claim this offer now and put the Anytime Charge™  to the test!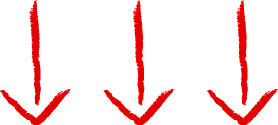 *Solar Charger trial offer may end at any time. See below for full terms.

Fast shipping from Denver, Colorado, USA.
The ANYTIME CHARGE™ is the perfect EDC Power Bank!
I promise, the Anytime Charge is going to be your new favorite "every day" power source.  It's lightweight and compact yet holds enough power to recharge your phone, tablet and any other device that can be charged via a USB cable.  It's also perfect for camping and hiking so you will always have a power source!
We've done the field testing.  We've taken it on long hikes, camping, hunting trips, we've used it as an every day power source to re-charge cells and tablets and this charger passed all our hardcore stress tests all while being user friendly enough for every day use!
But, if you want to test this out for free you've got to jump on this offer fast and get one right now because we have limited stock!  So claim this offer right now to get your Anytime Charge!
OTHER CUSTOMERS LOVE THE ANYTIME CHARGE!
All testimonials are 100% real and verified.  They have been collected with permission via our online feedback form.
"Excellent product! My phone only holds charge for half a day (because I use it so much!) now I can go for days with enough power!"
 Anothony L, Indiana, USA.
"I received the solar charger today. It's is way better then I imagined. I am going to buy a couple more."
 Tim T. Arch, Texas, USA.
"Great product. I bought this with my backpack and they are both top quality product.  Highly recommended!"
Mary Struve, Washington, USA.
The Anytime Charge has received 120+ 5 Star testimonials.  Our customer testimonials are collected and published with consent from our customers.  Testimonials are collected via an online form that is emailed to all customers after they order.
Package came in a timely manner, was as advertised.

- John C.,

104.62.247.94
Great solar charger and good service. I recommend this site.

- Henry Feranski,

67.172.39.239
Well made. Good price as well.

- John Cogdill,

73.31.214.112
Great for emergency power.

- Ed Garner,

107.216.79.102
I am totally impressed with the quality of merchandise that you provide and at reasonable prices. I enjoy getting free stuff occasionally also.

- Dale Berge,

71.195.242.189
Top quality charger. I bought 3 more from your website!

- Richard McCrum,

172.58.35.172
I received the Anytime Charger today, Love It

- Gregory D Williford Sr,

75.140.9.28
It is amazingly well made and was delivered promptly couldn't be happier

- Joseph Campton,

68.50.186.217
YOU'RE COVERED BY A 100% MONEY BACK GUARANTEE!
We know you're going to love the Anytime Charge and we fully stand by our products.  That's why when you purchase your Anytime Charge today we're offering a long 60-day, 100% money back guarantee.
That means, if you're not happy with ANY of the products for any reason at all, just contact us and we will fully refund your purchase back to your account, no questions asked!
NO hassles and NO Questions Asked!
Simply email us: contact@vipsurvivalacademy.com
| | | |
| --- | --- | --- |
| | YES THIS OFFER IS STILL AVAILABLE! | |
We're giving away the ANYTIME CHARGE™ as part of our National Survival Awareness Campaign.  Our goal is to educate and inform American families and provide them with the tactics to survive natural disasters and terrorist attacks plus improve self-defense and wilderness skills.  Click the button below to check if the ANYTIME CHARGE™ offer is still available!
*Solar Charger trial offer may end at any time. See below for full terms.
| | | |
| --- | --- | --- |
| | Anytime Charge Trial Terms: | |
Today just pay the small s&h of $14.95 and you can test out the new Anytime Charge for FREE for 14 days!  Take it camping, charge your phone, your tablet and your other devices... If you love it, do nothing and you will be billed the discounted price of just $39.95 after 14 days (That's 50% off RRP!)  Please note: Shipping time is included in the 14 days.