WAIT! UPGRADE TO THE EVATAC PRO-XML
| | | |
| --- | --- | --- |
| | THE BRIGHTEST LED FLASHLIGHT ON THE MARKET! | |
Scroll down to see pricing or to skip offer
Your free EVATAC Taclite is good, BUT:  If you want extreme brightness that you just can't beat, then add the new EVATAC PRO-XML Tactical Flashlight to your order!
The PRO-XML uses the XMLU2 LED emitter which is the industry's highest performance, single-die white lighting-class LED. It can deliver 1000 lumens with 100 lumens per watt efficacy.
Not only does the PRO-XML use the brightest LED in the world, we also use 2 x Lithium 18650 batteries (Included).
The combination of this LED, and the powerful Lithium batteries creates an extremely bright flashlight that lasts much longer at full power than competing brands.
We have sold these in the past via our online store for $189 each!  But as a new customer of ours we invite you to add one to your order for the hugely discounted price of just $39.
This offer will NOT be repeated and we do not offer this product as this price anywhere else so please add to your order now. Select how many you would like below.  The more you add the bigger your savings!
Superbright XMLU2 LED Emitter!
Aircraft Grade Aluminium Body
Sleek Matt Black Finish
Powered By 2 x 18650 Lithium Batteries (Included)
5 Light Functions (Full, Half, Low, SOS & Strobe)
Adjustable Light Zoom (Zoom Up To 1300ft!)
Stainless & Rustproof
IP65 Waterproof (Can Be Submerged!)
Freeze Proof
Deep Convex Lens
Wide Fin Heat Disbursement
Includes: 2 Port 18650 Battery Charger
Includes: Padded Lock Down Case
HUGE DISCOUNT!  JUST $189 $39 EACH!
| | | |
| --- | --- | --- |
| | THE BRIGHTEST LED FLASHLIGHT ON THE MARKET! | |
| | | |
| --- | --- | --- |
| | Choose how many you want below | |
Remember: This is a 1-time offer and if you pass up on this deal now you will have to pay full price later.  This offer is only available from this page so add your Pro-XML flashlights now!
GET FREE SHIPPING WITHIN USA WHEN YOU ORDER NOW!
| | | |
| --- | --- | --- |
| | You're covered by a 100% money back guarantee! | |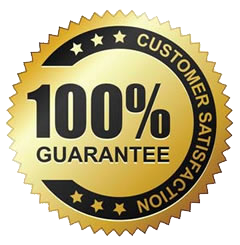 We know you're going to love our EVATAC PRO-XML Tactical Flashlight and we fully stand by our products.  That's why when you purchase your PRO-XML today we're offering a long 60-day, 100% money back guarantee.
That means, if you're not happy with ANY of the products for any reason at all, just contact us and we will fully refund your purchase back to your account, no questions asked!
NO hassles and NO Questions Asked!
Simply email us: contact@vipsurvivalacademy.com